Jeff's Recreational Bike Page
In 2006 my Syracuse training partner Cliff convinced me to ride in the Seagull Century. It was a weekend to remember. The weather was the big story. I wrote up comments on this ride too. You can read them here.
Unfortunately, there are no pictures to prove that Cliff and I actually DID the ride. (Well, there are, but I'd have to pay for them.) Here's an apres-ride picture of Cliff and me at Salisbury State in our commemorative shirts. I'm the slob.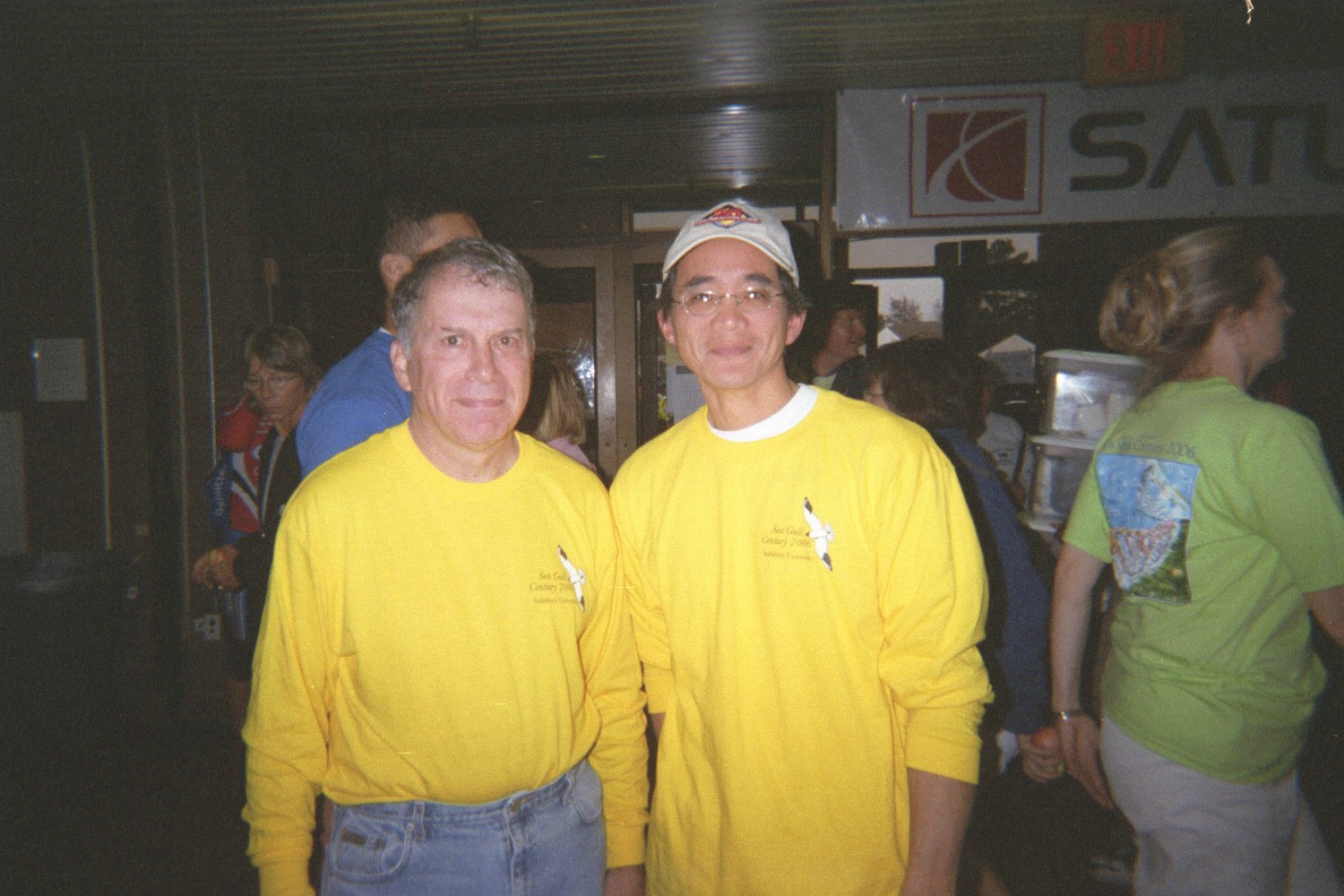 Later we eat. That's the best part.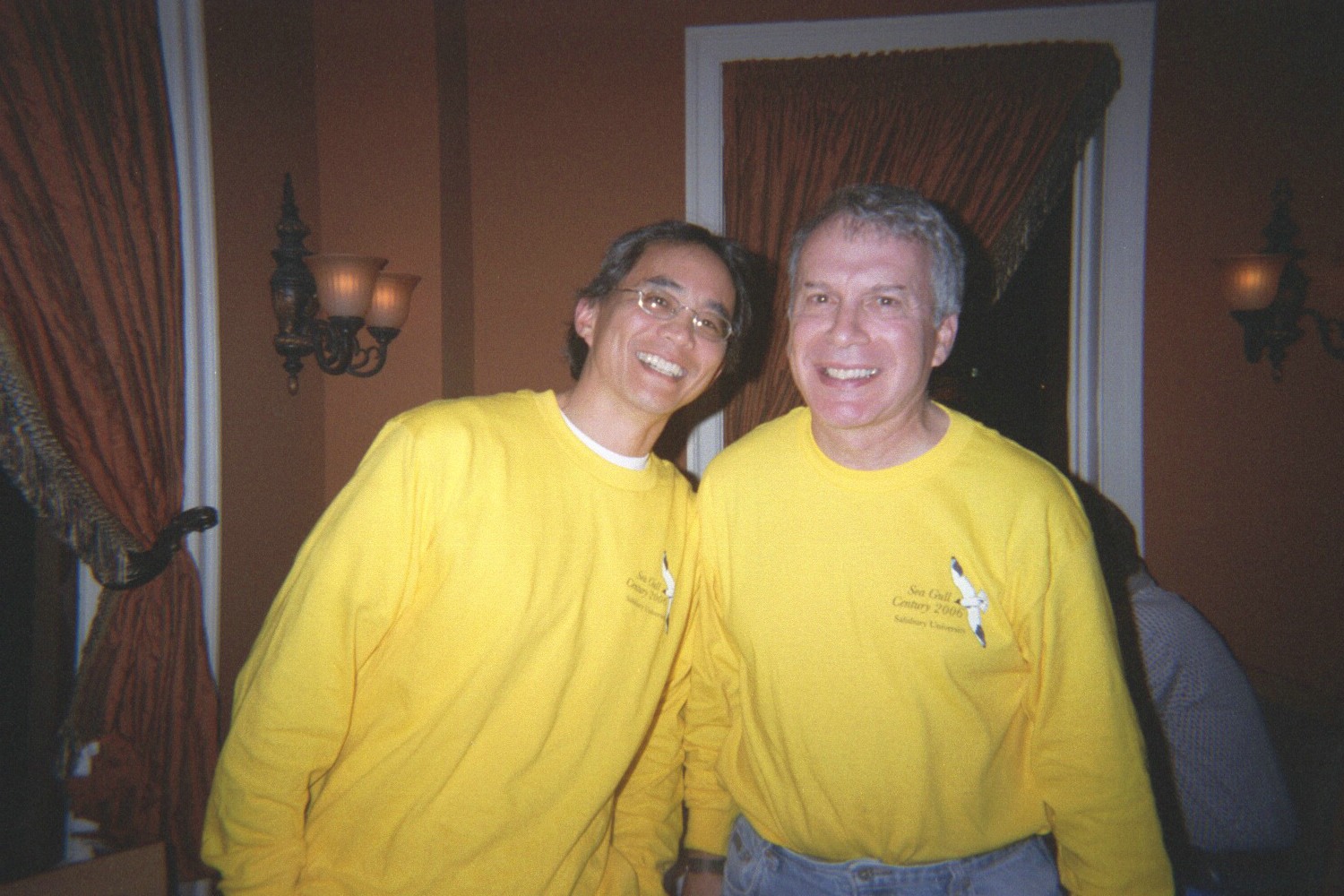 One year later, Cliff and I decided to do the Amish Country Bike Tour. Here are comments on this ride.
As you can see from the comments, the biggest attraction at this ride is the rest stop at the Amish School where Amish women serve up home-made pie. It may very well be the best pie in the world. Here I am stuffing my face. The only problem with the pie stop is getting back on the bike.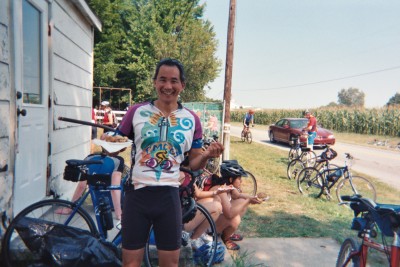 In 2008 we decided to do a couple more rides besides just training me for the PMC. So we did the Covered Bridge Metric, a lovely ride through the Pennsylvania countryside. Here are pictures that prove at least we can pose for a camera. (We actually re-enacted this picture.)
Here are my comments on this ride.
And then we decided we might try to do the Seagull again when it wasn't raining and blowing 40mph. As it turned out, the 2008 Seagull was spectacular. Here are my comments from the ride.
Here's the "before" (it was really cold at 7am!).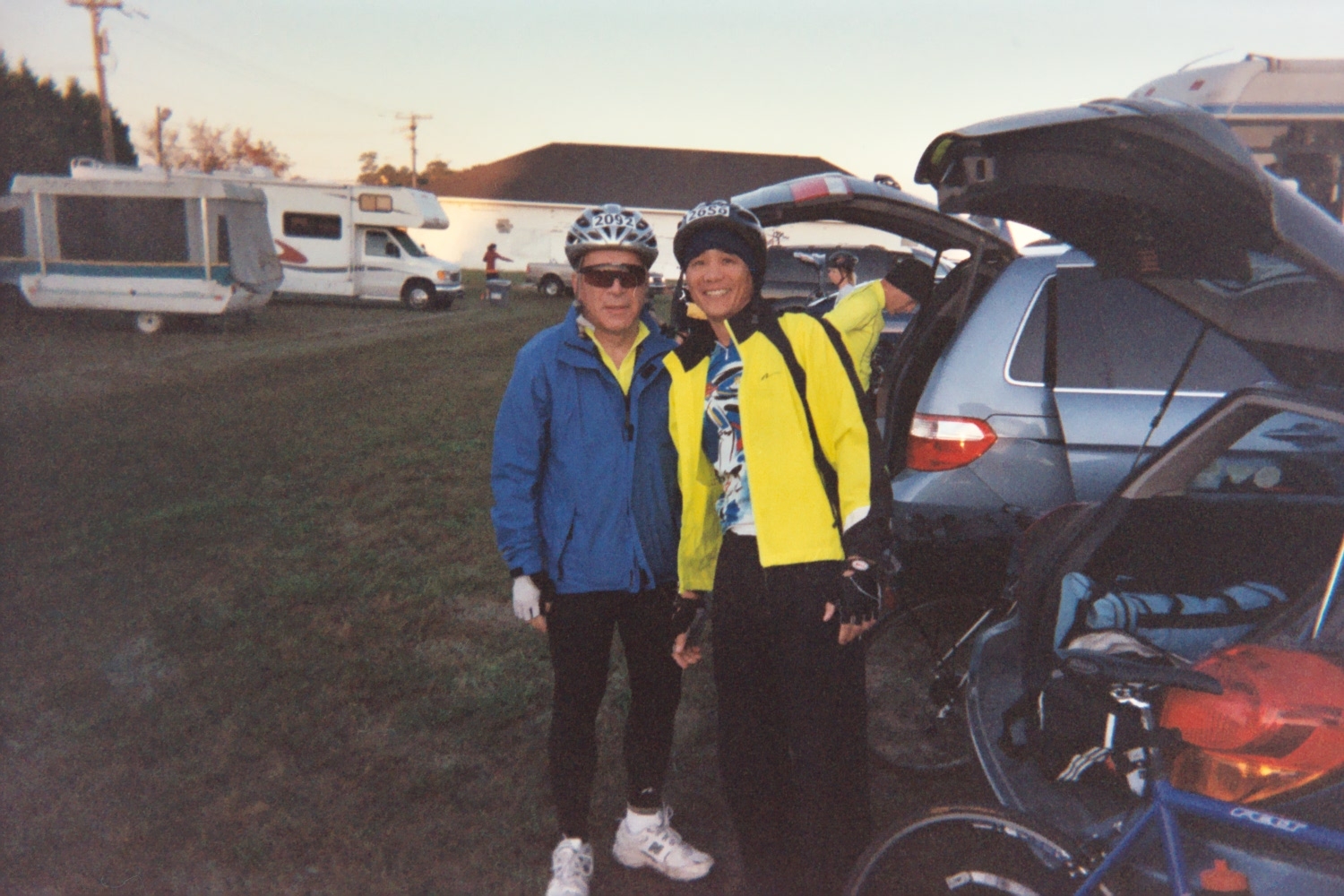 Here's what we looked like at the third rest stop, Assateague Island. 62 miles down, 38 to go. Piece of cake.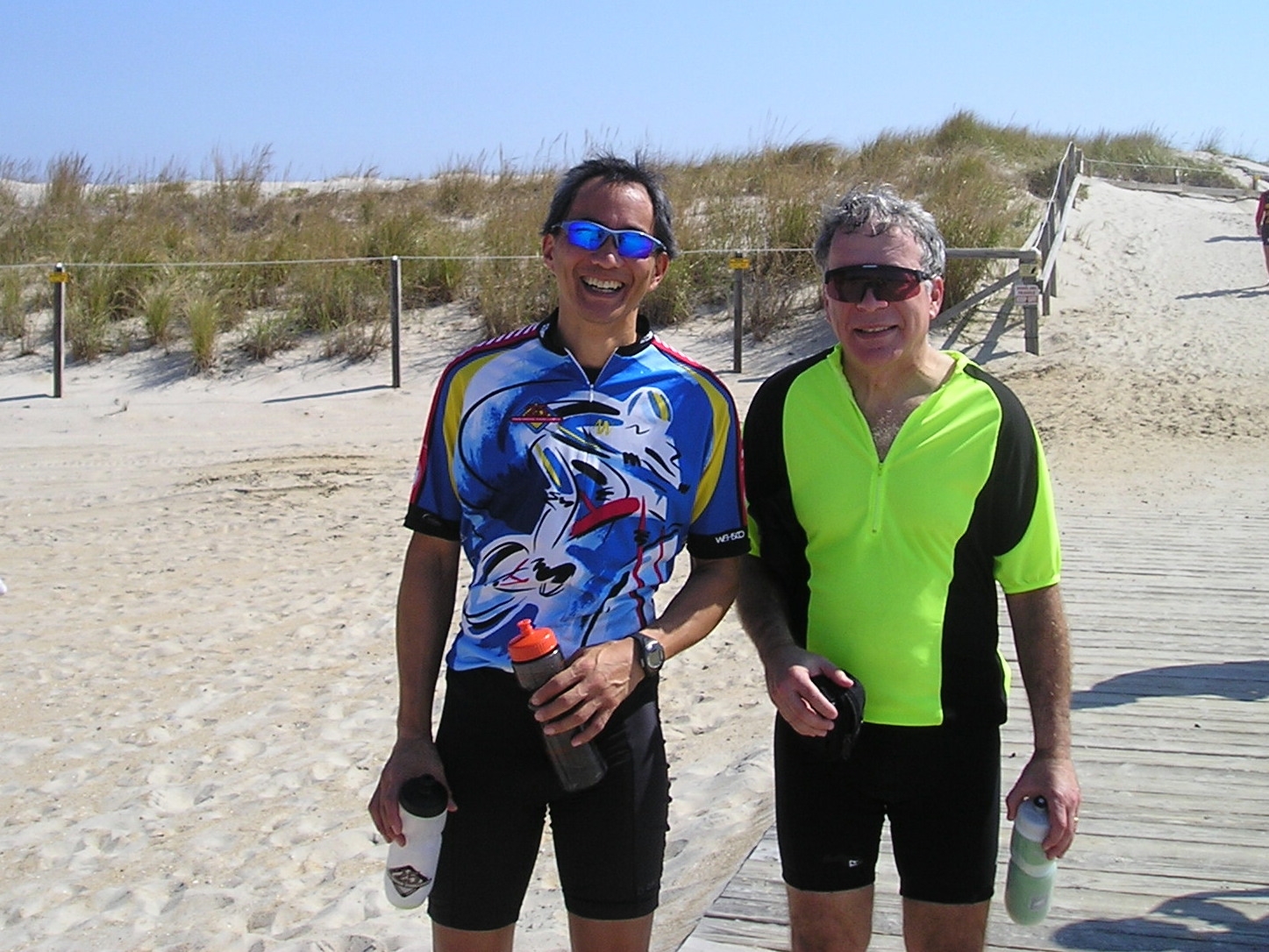 And here's the "after" in our commemorative t-shirts. Again, I'm the slob.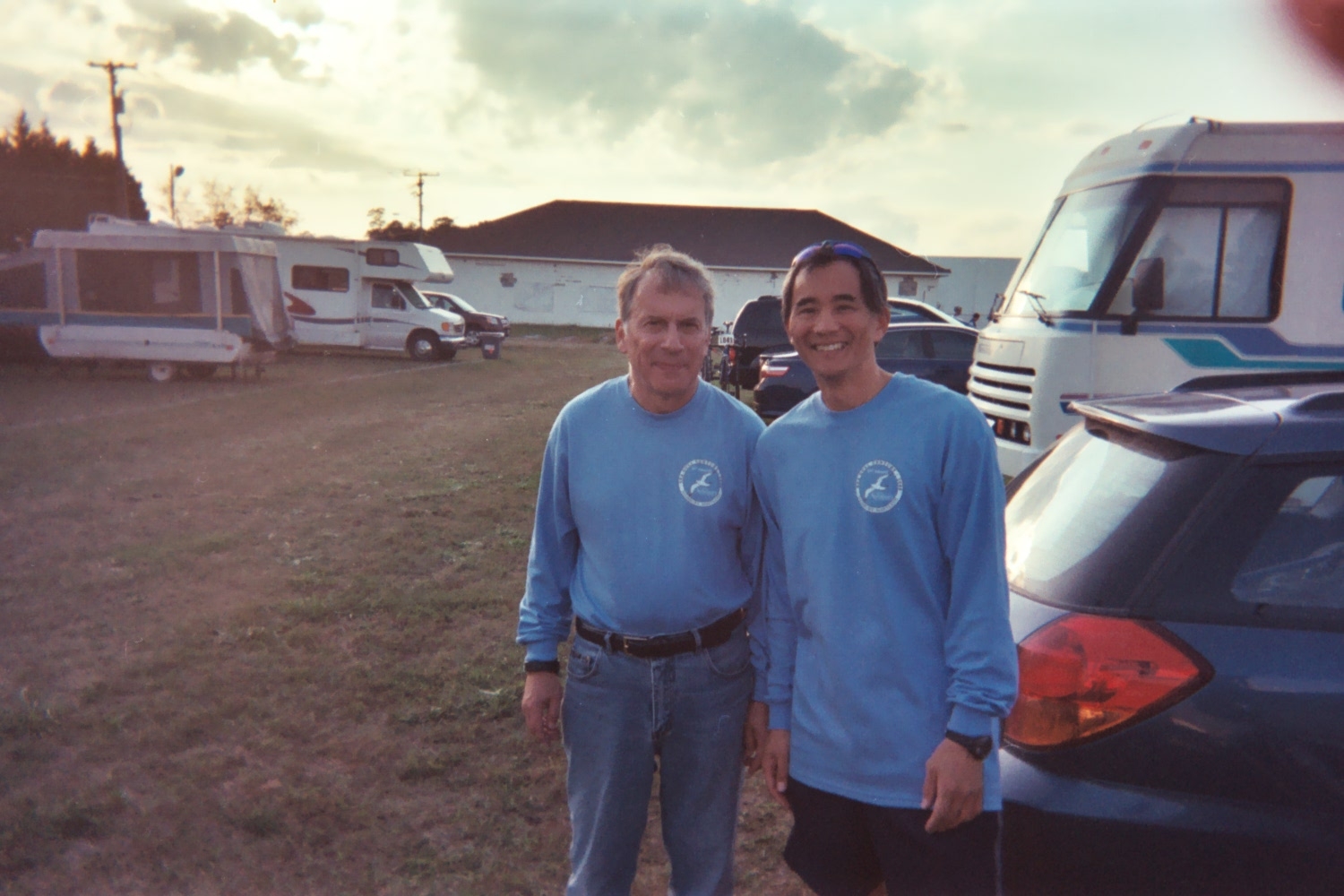 The 2009 season began with the expectation that Stu and I would do the 2-day PMC ride from Wellesley to Provincetown. Cliff was going to be gone most of the summer. So I decided to do rides for the American Diabetes Association http://tour.diabetes.org/site/TR/TourdeCure/TDC051358030?pg=entry&fr_id=5569 and the Rescue Mission http://www.kintera.org/faf/home/default.asp?ievent=305004 (both in Syracuse). I figured this would force me to train to be ready for a 2-day PMC.
Then the economy tanked. I decided it would be hard to raise the $ for a 2-day ride ($4200!) and I didn't really want to spend all summer doing this so I changed plans (see the write-up for the 2009 PMC ride) but did these two rides anyway.
Here are my comments. Unfortunately, I have no pictures to prove it. Still had a good time.
This page last updated on: July 28, 2009